Chimney Repair and Masonry
Get a Quote and an In Home Estimate on Masonry Work! Call Us Today!
614-882-9922
Chimney Rebuilds – Regardless of whether your chimney was built incorrectly, has suffered a chimney fire or water damage, or has simply deteriorated over time, a rebuild doesn't have to mean stress and mess. New Buck Chimney Sweeps can give you a beautiful, effective new chimney at a reasonable price and in a reasonable time frame. We've built hundreds upon hundreds of chimneys for our neighbours throughout Central Ohio and stand behind our work.
Crown Repair – If your crown is crumbling, cracked, or doing a poor job of keeping moisture out of your chimney system, we can help. We use CrownTite to provide seamless repairs and results. If your crown is beyond repair, we can still take care of it. Our team will build you an effective new crown that will keep moisture out, year after year.
Tuckpointing & Brick Replacement – As expert masons, we specialize in tuckpointing work and brick replacement and can restore the structural strength and beauty of your masonry chimney. If eroded mortar joints and cracked brick has left your chimney in disrepair, let us help! We also tuck point brick and stone walls! Request a Quote and Masonry Estimate Today!
Chimney Repair
Although your home was built with a chimney, it is important for you to inspect it annually. Over time, harsh weather can erode the exterior and interior of the chimney. Our chimney repair professionals have handled nearly all types of chimney repairs including damage to the cap, masonry, bricks, firebox, flue-liner, drywall, damper, crown, and shingles. Our team is equipped with modern equipment to speed up the repairing process.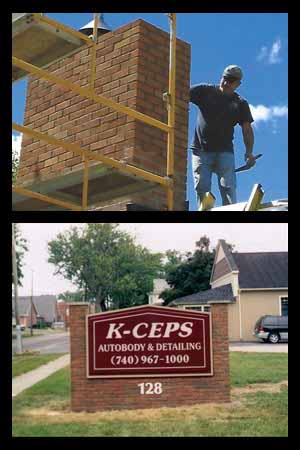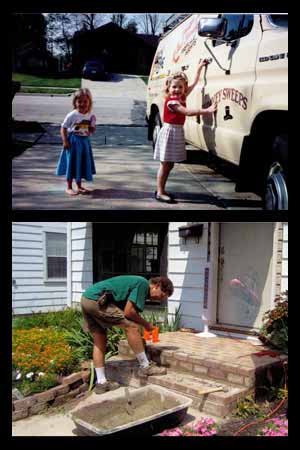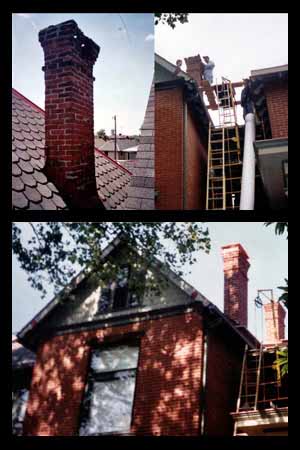 Is it time your masonry received the attention of a professional? Let New Buck Chimney Sweeps help! We provide service quotes and in-home estimates on all masonry work, so you can budget and plan for your masonry project.
Call us at 614-882-9922 or fill out our online appointment request form to request your chimney masonry estimate today!