Chimney Sweep in Dublin, Ohio
We are Dublin, Ohio's professional chimney sweeper! Chimney and masonry repair. The Central Ohio Napoleon Stove and Buck Stove Dealer!
Your Professional Chimney Sweep!
The New Buck Family - Keeping You Safe & Warm Since 1980!
Prevent a fire from occurring at your home. Have your chimney cleaned by a certified chimney professional. Our chimney sweep services in Dublin, OH specializes in wood fireplaces, pellet stoves, furnace flues, boiler rooms and water heaters. We have been providing customers in Dublin, Ohio with professional chimney cleaning since 1994. We have been providing customers in Dublin, Ohio with professional chimney cleaning since 1994. The United States Fire Administration (USFA) has put together this information to keep you safe. If you plan on using your fireplace this winter, then you may be due for a deep and thorough cleaning. Call New Buck, your Dublin, Ohio chimney sweep today!
VETERAN AND SENIOR DISCOUNTS AVAILABLE! (On Chimney Sweeps Only)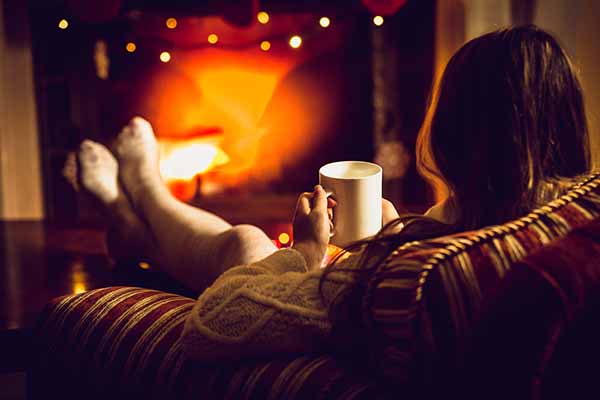 SWEEP PACKAGE A - A Fireplace Sweep Special
Start at the top. Wire brush that dirty cap. Need a cap? No labor charge to install one.
Sweep chimney (up and down 6 times).
Inspect flashing and chimney crown.
Inspect exterior and interior of chimney.
Video inspection with cameras available.
Clean masonary cavity, throat and smoke shelf.
Clean fireplace glass enclosures.
Remove all ashes.
Inspect firebox area.
Contact us today if you are interested in our fireplace, masonry and chimney sweeping in Worthington, Ohio!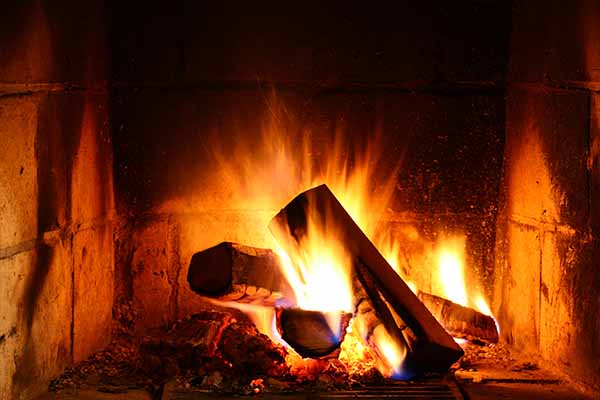 SWEEP PACKAGE B - A Woodstove Special
Scrape cap thoroughly. Need a cap? No labor charge to install one.
Sweep & Inspect Chimney.
Clean Firebox.
Inspect exterior and interior of chimney.
Contact us today if you are interested in a chimney wood burning stove cleaning in Dublin, Ohio!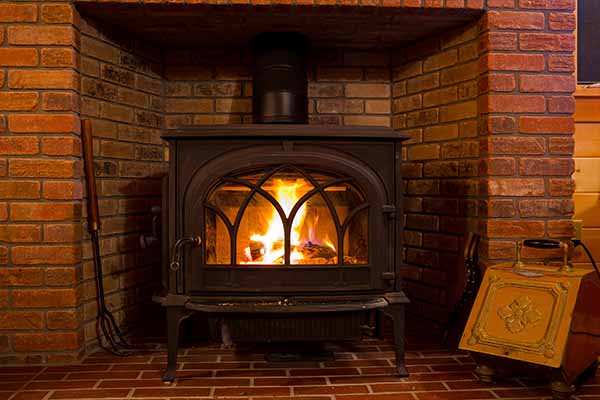 VISUAL CHIMNEY INSPECTION
Recommended for a chimney with continued service, under normal conditions. Condition of chimney will be documented. Be sure to ask us about our visual chimney inspection in Dublin, Ohio.
VIDEO CAMERA INSPECTION WITH SWEEP (IF NEEDED)
A detailed look at the interior and exterior of chimney. Please feel free to watch video monitor of the same with us. Ask us if video camera inspection is needed for your Dublin, OH chimney inspection.
DRYER VENT CLEANING - Available
Contact us for dryer vent cleaning in Dublin, OH.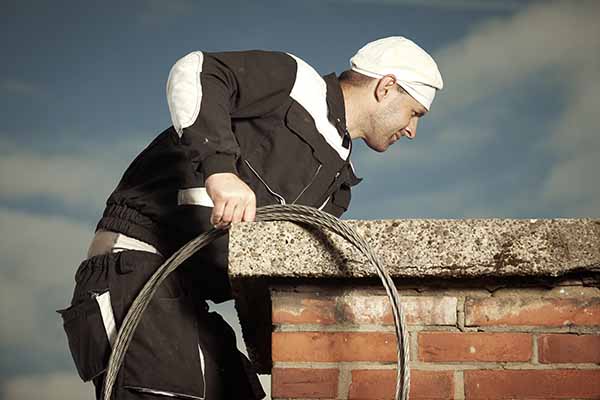 Customer Reviews
Check out our Dublin, Ohio Chimney Sweep Reviews
Chimney Sweep in Dublin, Ohio
Average rating: 8 reviews
Jan 26, 2021
Dublin chimney sweeper that gets the job done!
Being a Realtor and having deadlines with remedy issues (like the chimney) can be very stressful on all parties involved. However I couldn't have been more pleased with the wonderful service and quick responses I received at New Buck Chimney Sweeps!!! Anytime I had a question or needed documentation for the lending company they were there to get the job done. I will never look to any other chimney repair company....Thank you New Buck Chimney Sweeps!!!!!!!! Jill Siddle
Jan 26, 2021
Highly recommended chimney sweeper in Dublin, OH
I highly recommend New Buck. I first used them just from looking them up on the web to sweep my yr 2000 fireplace for sale of my home. Then, I bought a 1920 home that had an old narrow fireplace that wasn't really functioning or safe for use. Given the great service I had the first time, I called New Buck to come out and take a look at what could be done. They reviewed all of my options with me and we ended up getting a liner in the chimney and parging up the box and throat. Now I have a real wood burning fireplace. I love it. They were always honest, professional and friendly to work with. They followed up with me to make sure everything was okay.
Jan 26, 2021
Always highly recommended Dublin, OH chimney sweep!
For being the first time I had used this Columbus base business I was pleasantly surprised on how prompt and efficient they were in scheduling and showing up when they said they would! They did a great job and I have already referred them to two of my neighbors! God Bless New Buck Chimney Sweep!
Jan 26, 2021
Please with my Dublin chimney sweeper service!
I'm very pleased with the work New Buck performed. My brick chimney needed tuck pointed & the cap needed repaired. They also filled the gap where the chimney had separated from the house & applied sealer to the chimney. Arrived on time, personable & didn't leave any mess. Great job!
Jan 26, 2021
Call New Buck if you need chimney sweeping in Dublin, Oh.
We initially had New Buck Chimney Sweep come out for an estimate several years ago. We got busy and never got around to scheduling. We decided to bite the bullet and have the work preformed. I contacted another company to come out as a comparison and they were significantly higher than New Buck. I contacted New Buck to have them give us an updated quote since a significant amount of time had passed. They asked if we still had the initial quote and intended to honor the initial number. I indicated that I believed there was additional work that needed to be done. They reviewed the pictures taken by the other company and gave me an updated price within hours. New Buck performed the work several days later. Everyone was really personable and easy to deal with. In the event we need future service, New Buck will be who we contact.
Jan 26, 2021
Woodburning stove chimney sweeping
We hired New Buck to clean our chimney for our woodburning stove. They discovered damage from a past fire, recommended we turn it into our insurance company (I never would have thought to do this), and fixed it. They were so friendly and educational; we were very happy with their service. They even left us a can of spray paint for our stove to spruce it up. nice touch guys! we will definitely use them again in the future.
Jan 26, 2021
Professional and knowledgeable chimney sweep in Dublin, OH
My chimney was in pretty bad shape, so I began the process of contacting a few chimney sweep companies for advice and pricing. New Buck was one of those companies. I found them on the web. Had never heard of them before. I was told by New Buck and the other companies that the condition of my chimney was too bad to be repaired and a complete tear down and rebuild was the only option. New Buck gave the best quote for the job..and so it began. I'm sure all the crew members at New Buck are great, but, I think I hit the jackpot with the crew that worked on my chimney. Very knowledgeable, personable, and meticulous! I would highly recommend this company to anyone in need of chimney repair, replacement or any other chimney needs. Thanks New Buck!
Jan 26, 2021
I recommend New Buck for my stove chimney cleaning in Dublin, Ohio
I had a stove installed in 2010. Since then I have not had propane put into my tank. The stove has heated my home through some tough winters. The installers from New Buck did an outstanding job and there was no mess. Each year I have had the chimney swept at least once and every time the job was done with no mess or dust left behind. I would recommend Buck Stoves to anyone who wants a quality stove for a great price and I would not call anyone else to come into my home to clean the stove/ chimney.