Chimney Sweep in Pickerington, Ohio
We are Pickerington, Ohio's professional chimney sweeper! Chimney and masonry repair. The Central Ohio Napoleon Stove and Buck Stove Dealer!
Your Professional Chimney Sweep!
The New Buck Family - Keeping You Safe & Warm Since 1980!
Our chimney sweep service in Powell, Ohio is designed to keep your fireplace, woodstove or other heating system safe and operating properly. Our process includes a comprehensive inspection of your chimney liner, flue pipe or stovepipe for signs of damage or corrosion. We inspect the interior of your chimney for obstructions, voids, excessive soot build up, deterioration of mortar joints and clearance issues. The United States Fire Administration (USFA) has put together this information to keep you safe. If you plan on using your fireplace this winter, then you may be due for a deep and thorough cleaning. Call New Buck, your Pickerington, Ohio chimney sweep today!
VETERAN AND SENIOR DISCOUNTS AVAILABLE! (On Chimney Sweeps Only)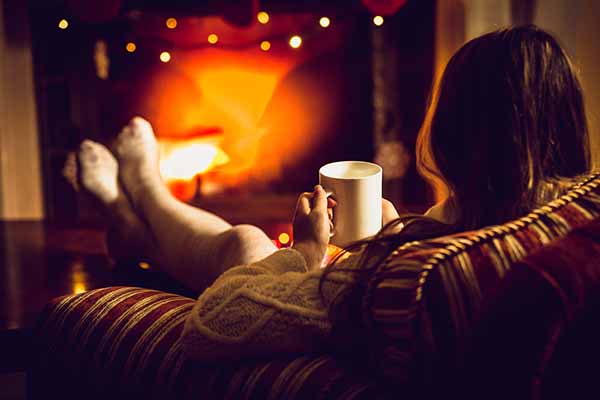 SWEEP PACKAGE A - A Fireplace Sweep Special
Start at the top. Wire brush that dirty cap. Need a cap? No labor charge to install one.
Sweep chimney (up and down 6 times).
Inspect flashing and chimney crown.
Inspect exterior and interior of chimney.
Video inspection with cameras available.
Clean masonary cavity, throat and smoke shelf.
Clean fireplace glass enclosures.
Remove all ashes.
Inspect firebox area.
Contact us today if you are interested in our fireplace, masonry and chimney sweeping in Pickerington, Ohio!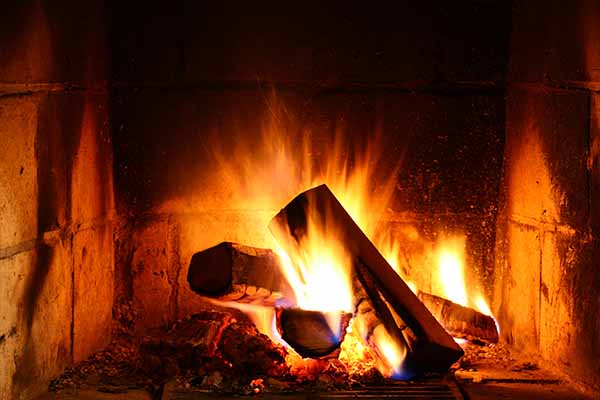 SWEEP PACKAGE B - A Woodstove Special
Scrape cap thoroughly. Need a cap? No labor charge to install one.
Sweep & Inspect Chimney.
Clean Firebox.
Inspect exterior and interior of chimney.
Contact us today if you are interested in a chimney wood burning stove cleaning in Pickerington, Ohio!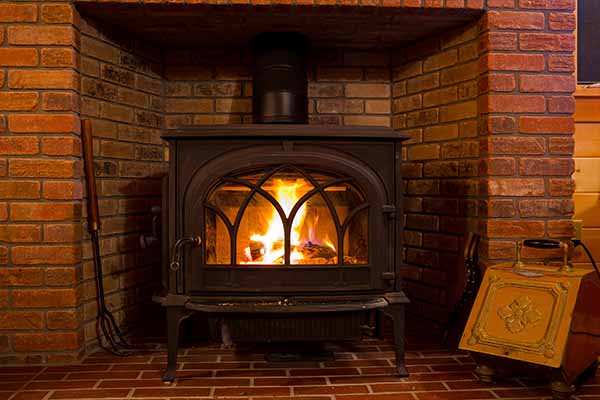 VISUAL CHIMNEY INSPECTION
Recommended for a chimney with continued service, under normal conditions. Condition of chimney will be documented. Be sure to ask us about our visual chimney inspection in Pickerington, Ohio.
VIDEO CAMERA INSPECTION WITH SWEEP (IF NEEDED)
A detailed look at the interior and exterior of chimney. Please feel free to watch video monitor of the same with us. Ask us if video camera inspection is needed for your Pickerington, OH chimney inspection.
DRYER VENT CLEANING - Available
Contact us for dryer vent cleaning in Pickerington, OH.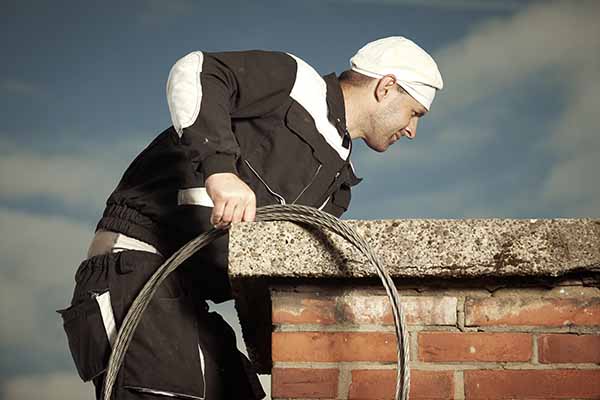 Customer Reviews
Check out our Pickerington, Ohio Chimney Sweep Reviews
Chimney Sweep in Pickerington, Ohio
Average rating: 0 reviews